Guitar World magazine - 04/2020 Gold award performance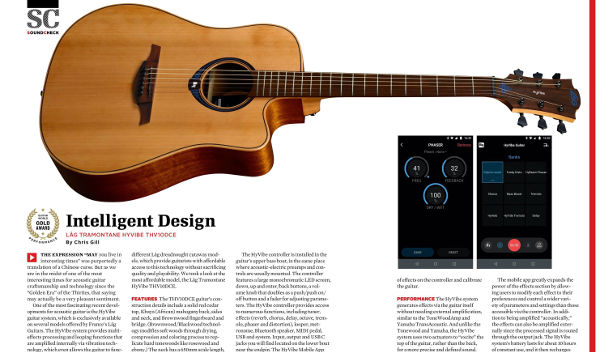 Guitar player magazine - 01/2020 The best gear of 2019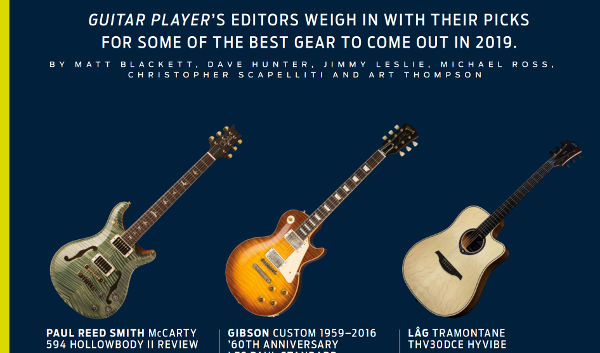 Guitar Summit 2019 - 03/10/2019 - Demonstration for Musica Explicada

ACOUSTIC GUITAR.com - 25/09/2019 - Gear Review: Lâg Tramontane HyVibe 10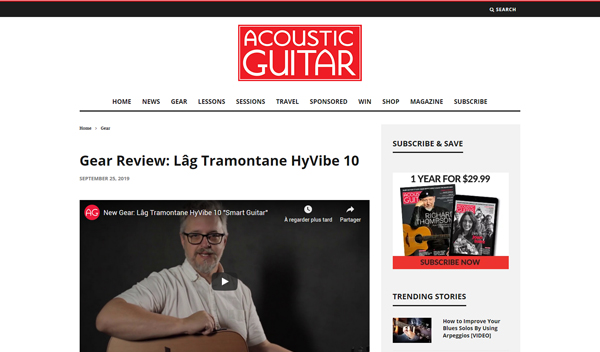 RICHARDS GUITARS - 21/08/2019 - The LAG Hyvibe Smart Guitar. THE Most Fun You Can Have With An Acoustic Guitar!! Love it!!!

GUITAR PLAYER.com - 18/07/2019 - Review: Lâg Tramontane THV30DCE Hyvibe

GUITARRAVIVA - 09/09/2018 - Guitare Duel NYLON LAG REVIEW

Feedbacks - Guitarist comments
-"I have my TVH30DCE on preorder. I'm pretty sure this line is produced by wizards. I can't wait for my magic guitar." Lâg Guitars official

- "I picked up my guitar form you in Paris on Tuesday. Can it really be legal to be having this much fun playing guitar?"

- "I was genuinely shocked by how cool the HyVibe Guitar was, this is the first time i have seen so many fun and useful features packed into one acoustic instrument. It has a looper, distortion, chorus, phaser, octaver... The list goes ON!"